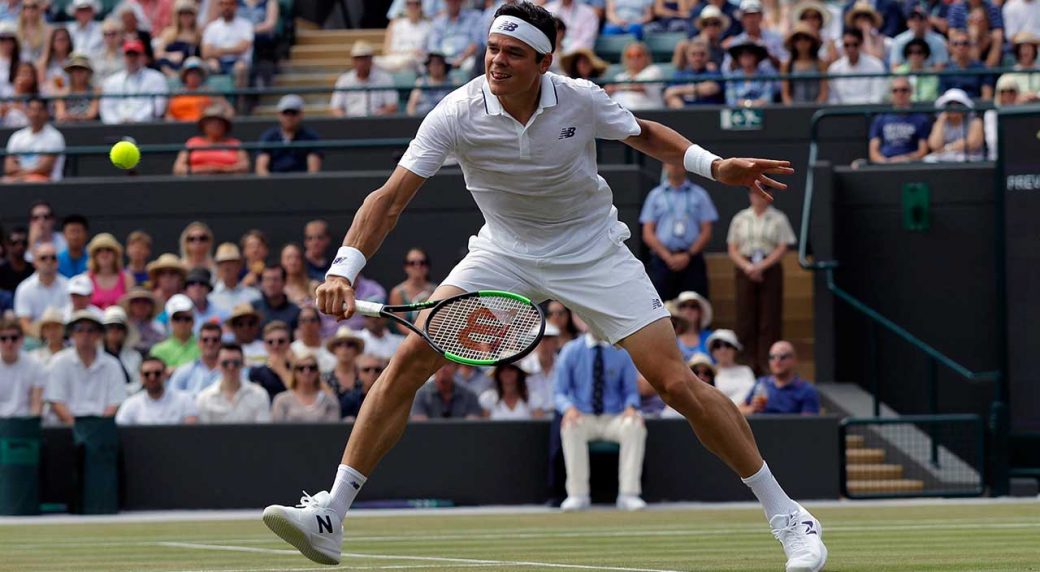 LONDON — Sixth-seeded Canadian Milos Raonic was efficient on Saturday in advancing to the fourth round at Wimbledon.
The Thornhill, Ont., product dispatched Spain's Albert Ramos-Vinolas 7-6 (3), 6-4, 7-5 a year after losing to Andy Murray in last year's final at the All England Club.
Raonic finished with more than twice as many winners (55) as unforced errors (26). He also had 21 aces in advancing to the fourth round for the third time in four years.
"I did a lot of things well," Raonic said. "I was efficient on my serve, created a bunch of opportunities. I started getting better and better there.
"Maybe at the beginning I wasn't controlling the situation enough. But as the match went on, I felt like I was dictating more so from the baseline."
Up next for Raonic is No. 10 Alexander Zverev, who beat Austrian qualifier Sebastian Ofner 6-4, 6-4, 6-2.
All it took was a couple of questionable calls for Novak Djokovic to snap at the chair umpire in the second game of his third-round match at Wimbledon.
"That's two points in a row at the beginning of the match," Djokovic said, before telling official Jake Garner: "Focus, please!"
That would have been good advice for Djokovic himself. Maybe he was a bit on edge because this was the stage at which, as a two-time defending champion, he lost at the All England Club a year ago. On Saturday, Djokovic briefly fell behind by an early break before zipping past Ernests Gulbis of Latvia 6-4, 6-1, 7-6 (2) to earn his 10th berth in the tournament's second week.
Right after his, er, conversation with Garner, Djokovic lost a service game to trail 2-1. He later fell behind 4-2 in the opening set. But from there, Djokovic used a nine-game run to seize control and wasn't broken again.
"As soon as you give a guy like Novak the tools to step on the gas, he will step on the gas," said Gulbis, who has been a top-10 player and a French Open semifinalist but missed chunks of time because of injuries, dropping his ranking outside the top 500. "And he just goes, and he doesn't look back."
Three of Djokovic's 12 major championships have come at Wimbledon, and after a real dip in results over the past 12 months, he has not dropped a set so far this fortnight.
"That only can boost my confidence level," the No. 2-seeded Djokovic said, "for whatever is coming up next."
After the grass-court Grand Slam tournament's traditional middle Sunday off, he will face 51st-ranked Adrian Mannarino of France for a place in the quarterfinals.