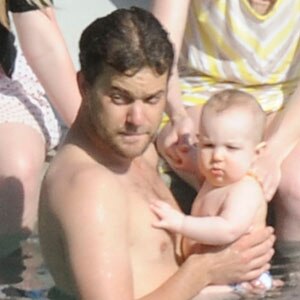 Joshua Jackson sure has traded up from his creek days.
The Fringe star was enjoying the Southern California sun yesterday with girlfriend Diane Kruger, The Hangover's Justin Bartha and another famous pal, who brought along this little guy as her date.
So, whose baby boy is Jackson splashing around so adorably with?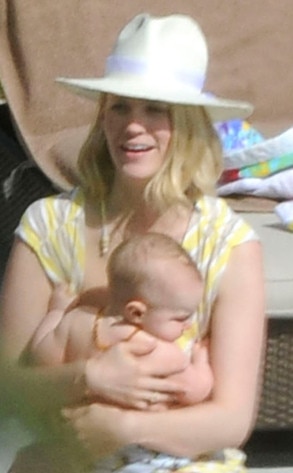 That's January Jones' 7-month-old son, Xander!
The Mad Men star (it's nice to see Betty enjoying herself for a change!) shieled her face with a wide-brimmed hat but sunned her legs as the glamorous group relaxed poolside in Topanga Canyon.
Alas, Kruger shielded her whole body from the cameras, but still. Talk about your jet sets!

Entertainment Plaza - TV, Movies, Sports, Music
http://members.shaw.ca/almosthuman99
Babe Of The Month
http://members.shaw.ca/almosthuman99/babeofthemonth.html
Hunk Of The Month
http://members.shaw.ca/almosthuman99/babeofthemonthman.html