The 1972 Summit Series between Canada and the Soviet Union is widely considered one of the nation's top sporting moments. Its influence on Canada, and the game of hockey, will now be captured on a stamp.
On Wednesday, Canada Post unveiled a stamp to honour the legendary hockey series as part of its initiative to release 10 stamps celebrating Canada's 150th anniversary.
The Summit Series was an eight-game exhibition between Canada and the Soviet Union, with each country hosting four games. The hard-fought series produced many memorable moments, including Paul Henderson's late goal in Game 8 that pushed Team Canada to victory.
A photo of Henderson celebrating that iconic goal with his teammates will now grace a Canadian stamp.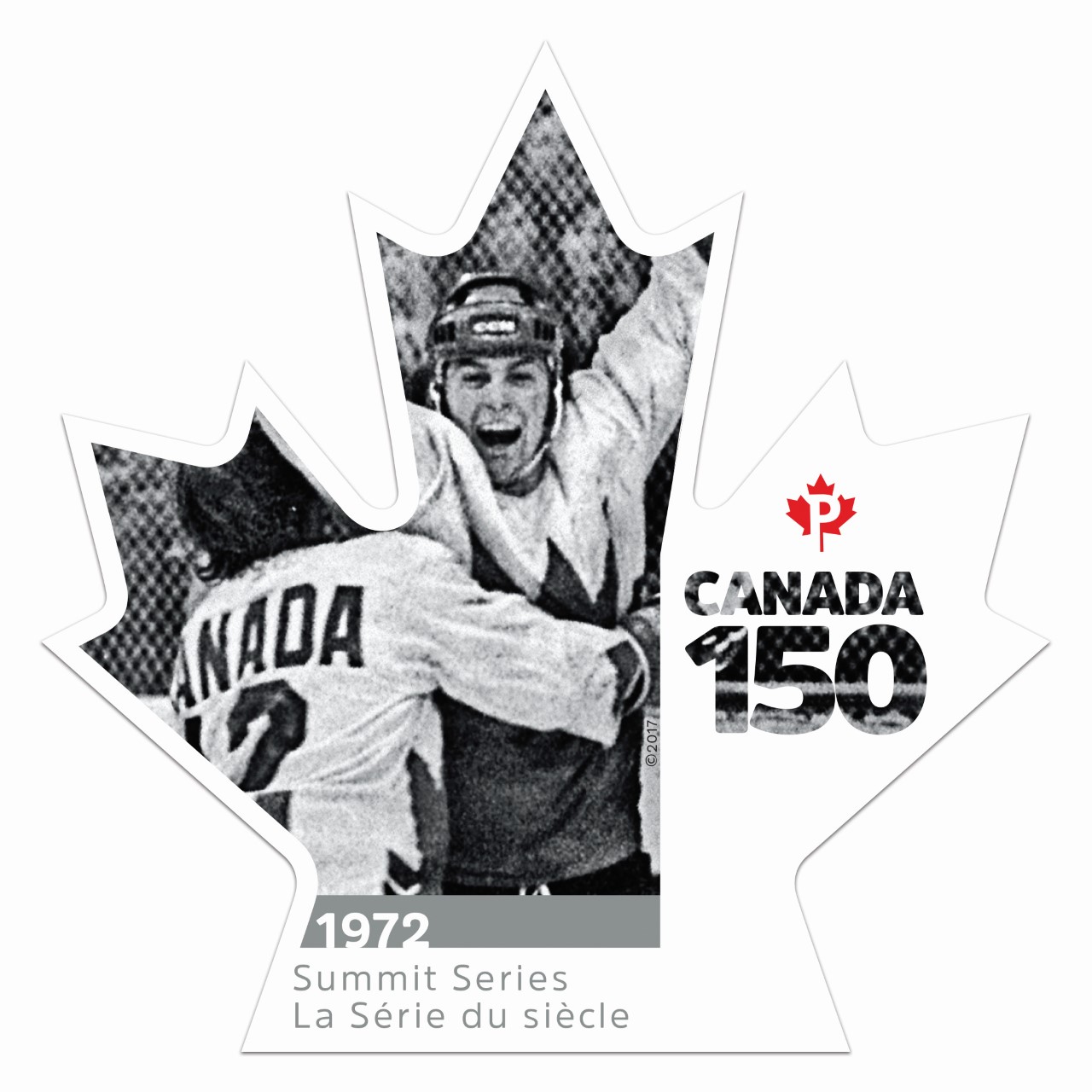 The Summit Series stamp is the eighth of Canada Post's 10-set collection, with the remaining two stamps set to be released June 1.