Brent Burns and Joe Thornton of the San Jose Sharks appear on the cover of the cover of ESPN The Magazine's Body Issue sporting exaggerated beards -- and nothing else.
The Sharks tweeted out an image of cover on Friday. ESPN also sent out a picture of the two in white towels.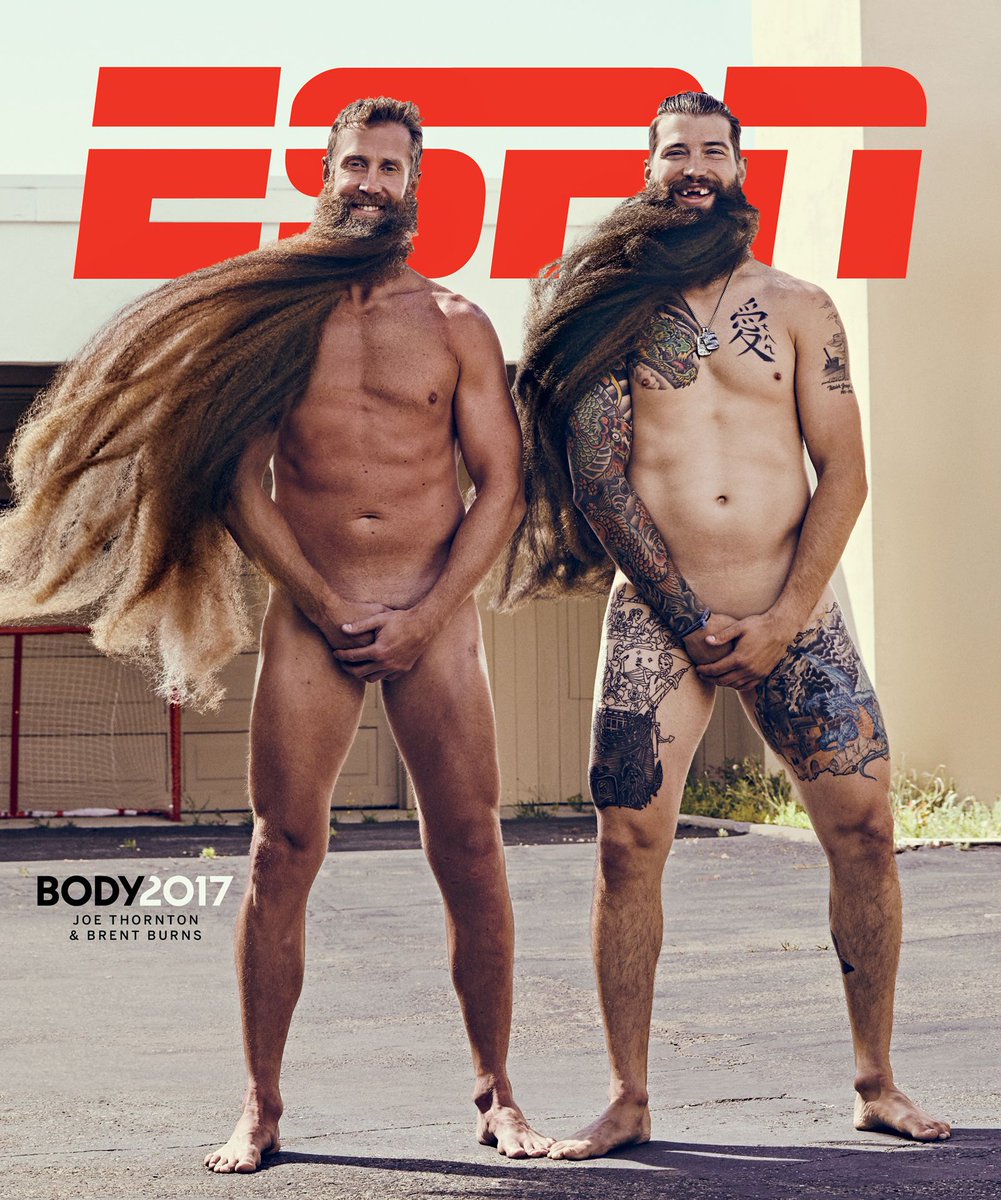 In a Q&A also released, Thornton, who is scheduled to become an unrestricted free agent on July 1, said he would not have done the photo shoot without Burns.
"I was like, 'Burnsie if you do it, I'll do it,'" said Thornton. "We're a package deal."
Burns and Thornton, who own two of the NHL's most impressive beards, also dished on the drawbacks of their facial hair.
"I've got eggs from last week in this thing," Burns said. "We oil it. We brush it out. But you try to eat one bowl of chili or something that can fall or drip, and you're just screwed if it goes in there. Nothing's getting out."
The issue hits newsstands on July 7.