Ottawa Redblack defensive lineman Moton Hopkins announced his decision to retire on Twitter Monday morning.
The 30-year-old re-signed with the Redblacks on a one-year contract in February but said he had achieved almost every goal he set out to accomplish in the sport.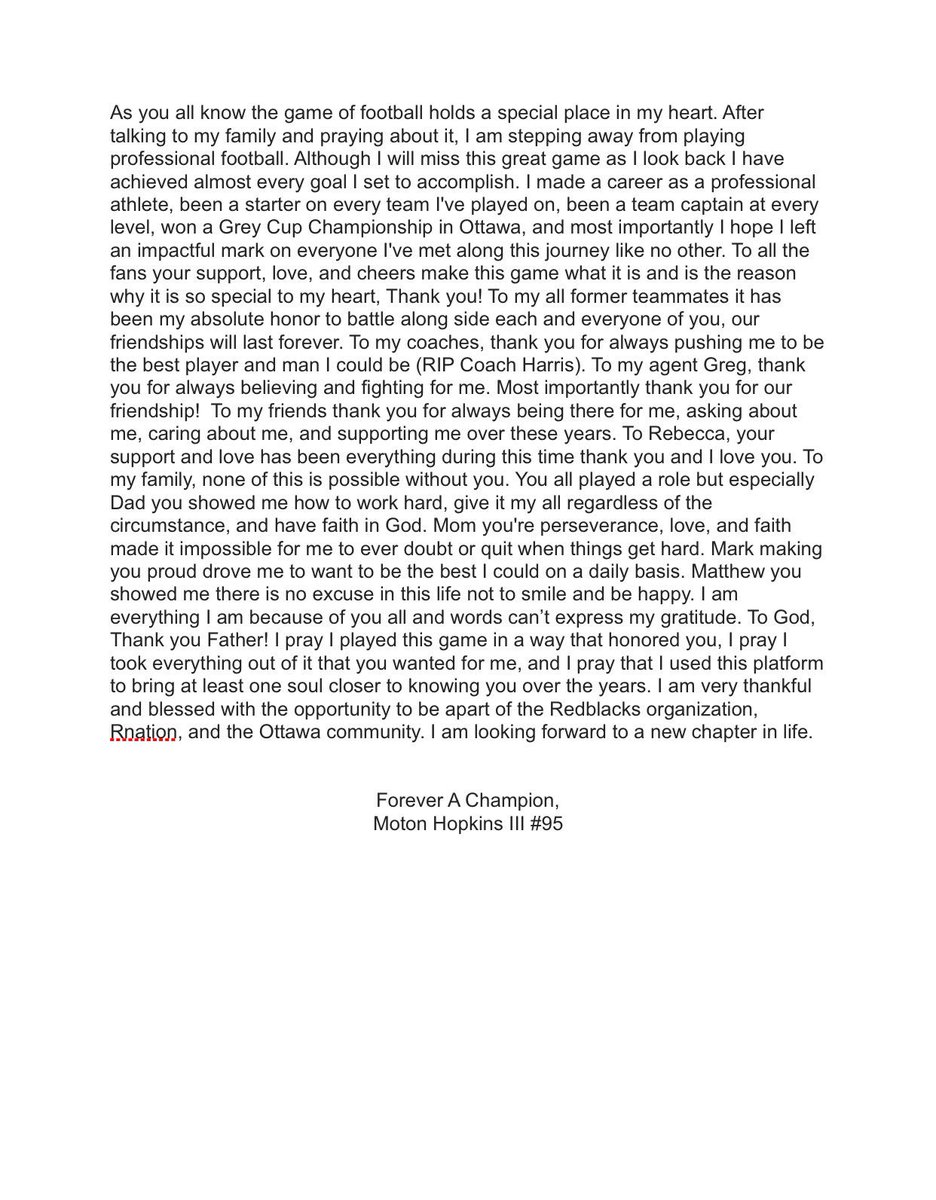 Hopkins played in 11 games last season, posting 15 tackles and two sacks. He won the Grey Cup with the Redblacks in November. He played in 64 career CFL games with the Redblacks, Blue Bombers and Alouettes.
According to TSN 1200's AJ Jakubec, Hopkins will serve under defensive line coach Leroy Blugh as an assitant coach with the Redblacks.